The Future of the Open Web is Composable
The rise of walled content ecosystems has led to a significant shift towards centralization, and this increasing gravitation toward Software as a Service (SaaS) solutions generates concerns about the future of the Open Web.
Watch our webinar presented by Solutions Architects, Bree Benesh and Bryan Gruneberg, as they delve into the concept of composable architectures, emphasizing that it transcends the separation of front-end and back-end tools by empowering developers to construct specialized tool stacks. This approach, leveraging an open source composable web platform, offers developers the freedom to deploy, maintain, and scale their tools without having to hand over total control to mainstream SaaS options. Technologies like Containers, Kubernetes, and Lagoon facilitate an Open Web-friendly approach, enabling developers to host the tools they need within an open source-based platform, preserving the ideals of the Open Web.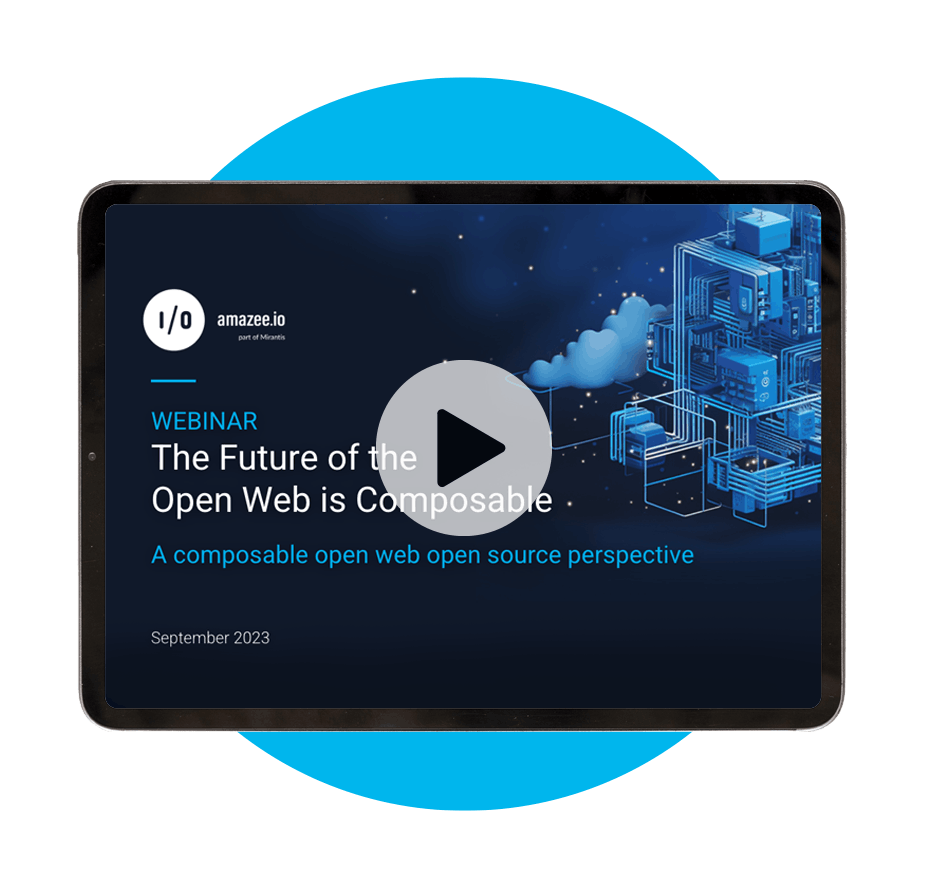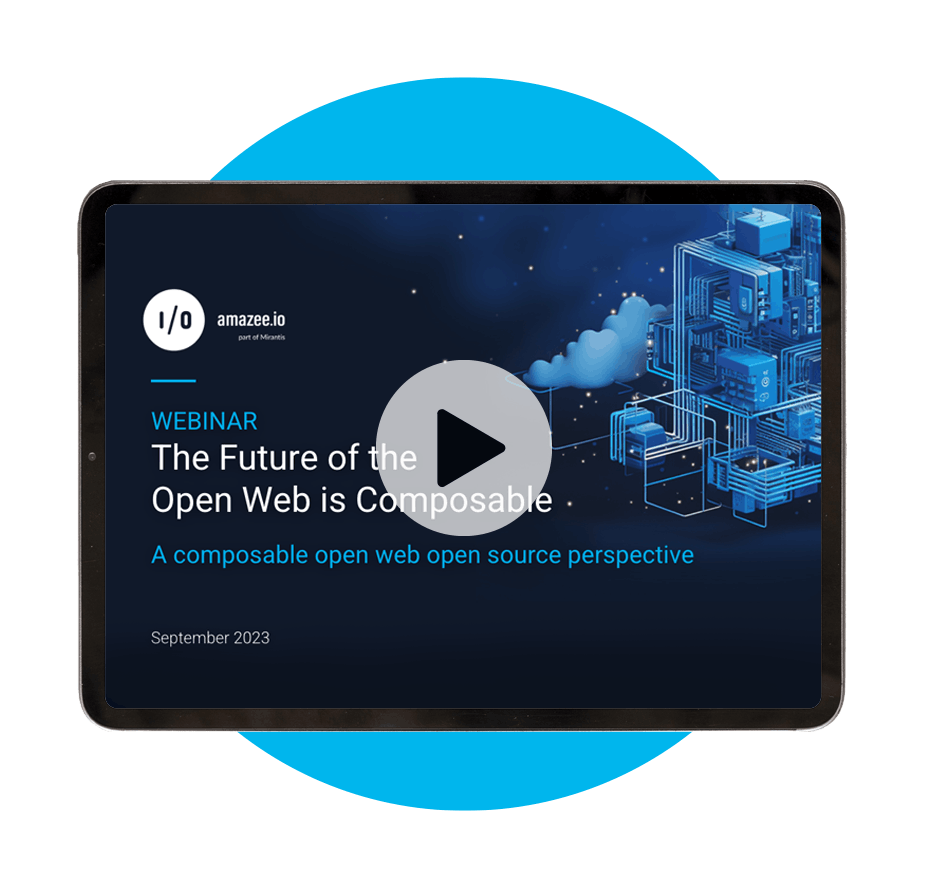 What you'll learn in the webinar:
Bryan and Bree will demonstrate to participants a composable web project consisting of a Next.js frontend, a headless CMS backend, and a Python-based additional AI service, all running in the same open source hosting and application delivery stack.
How the versatility of the amazee.io platform, powered by Lagoon (the open source application delivery software) supports multiple languages, apps, and frameworks.
Why amazee.io is the composable web platform for businesses and developers who care about the Open Web.