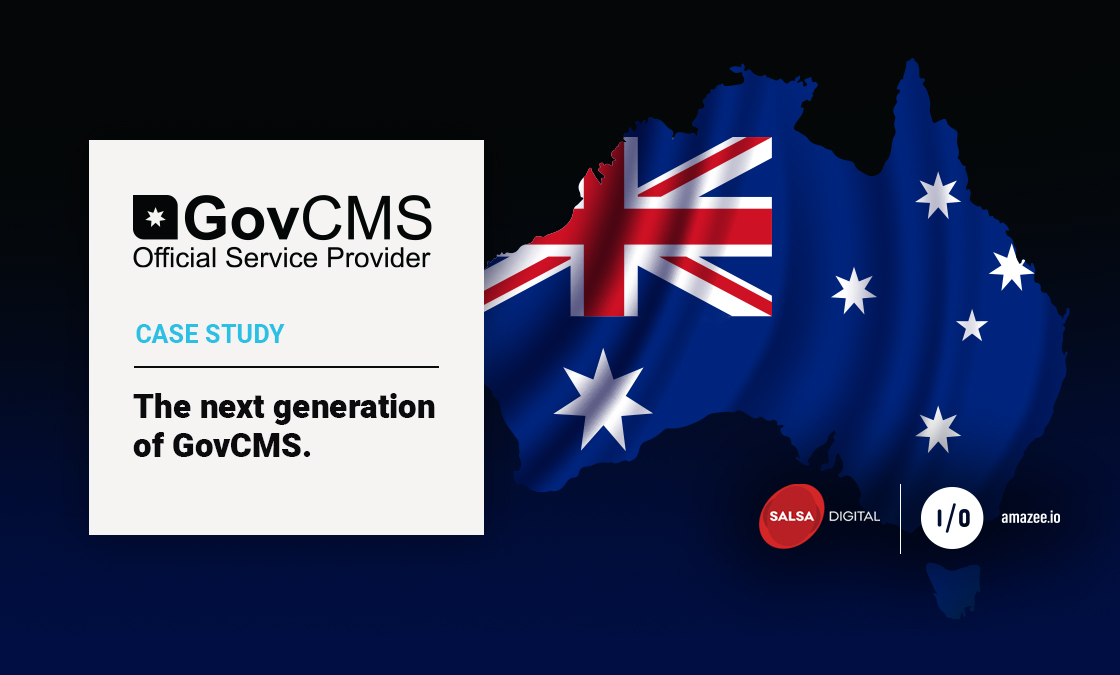 amazee.io partnered with Salsa Digital to migrate the Australian Government's web hosting platform, GovCMS, to an entirely open source hosting platform, Lagoon.
GovCMS is a whole-of-government digital platform built on Drupal to provide a fully-managed security-compliant content management system and hosting platform that enables any Government entity to create custom and compliant web properties. Originally launched in 2015, this new iteration brings modern workflows and tools including continuous integration and development (CI/CD). With Australian agency, Salsa Digital, delivering the program, application and support services, amazee.io provides the open source hosting platform and comprehensive managed hosting services, resulting in an entirely open source stack for the first time.
Challenge
Re-architect GovCMS's platform, services, and operations to fully utilize open source, cutting-edge technology.
The first iteration of GovCMS utilized a proprietary hosting platform and required manual scaling and testing as well as limited technical support. It was difficult to develop locally and to follow a proper git-based workflow.
The new GovCMS platform includes continuous integration, containerisation, elasticity, self-healing, horizontal and vertical scaling, automation, certifications, and high-level security compliance all within its own AWS tenant. It leverages open source tools including Drupal, Docker, Openshift (Kubernetes) and GitLab along with amazee.io's hosting platform, Lagoon. AWS as the underlying IaaS provider was chosen due to their available region in Australia (Sydney) and the need from GovCMS to keep the data local. In collaboration with GovCMS, amazee.io and Salsa Digital run a dedicated helpdesk providing high-touch service to government agencies while saving time and resources for the government.
Solution
Leverage the open source hosting platform, Lagoon, by amazee.io and introduce best practices around Drupal multi-site management, continuous delivery, and enterprise-grade security.
"GovCMS is hosted by government, for government, with government requirements in mind. It's a shared hosting platform that's community based. It enables government organisations to deliver secure, modern and user-friendly sites."

– govcms.gov.au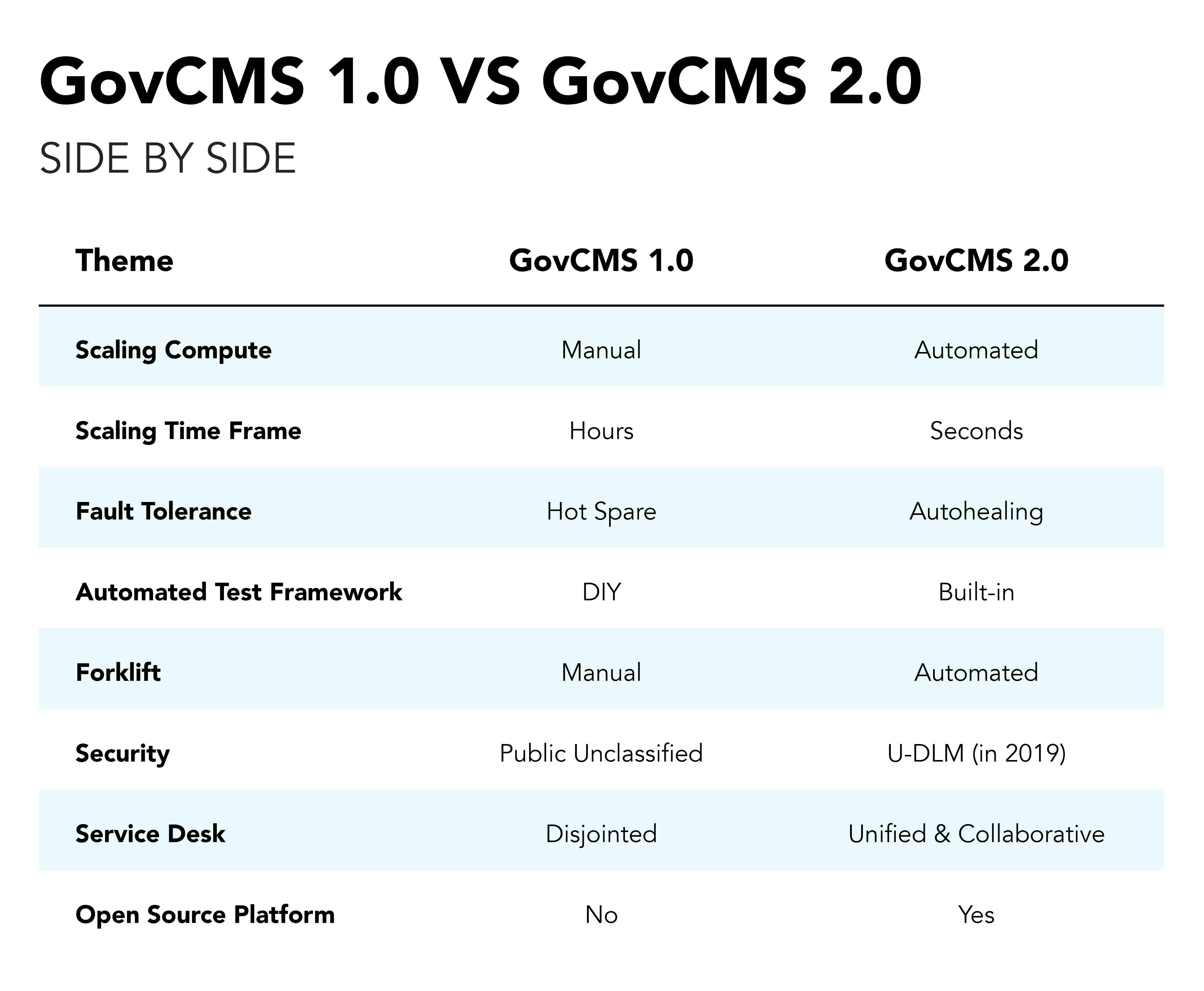 Re-launched in November of 2018, the GovCMS platform now supports Drupal 8 SaaS and includes a new ready-made theme that enables agencies at all levels to build sites in line with approved Government web design standards. Hosting containerization means significant improvements to deployment processes, the ability to develop locally, and automatic scaling of AWS infrastructure.
The GovCMS Platform Now Hosts:
About 310 different sites
Approximately 45TB of traffic per month
An average of 600M hits per month
Over 200 active developers
94 different agencies