Since our last blog about Lagoon, we are excited to announce some new features, and more are coming every day.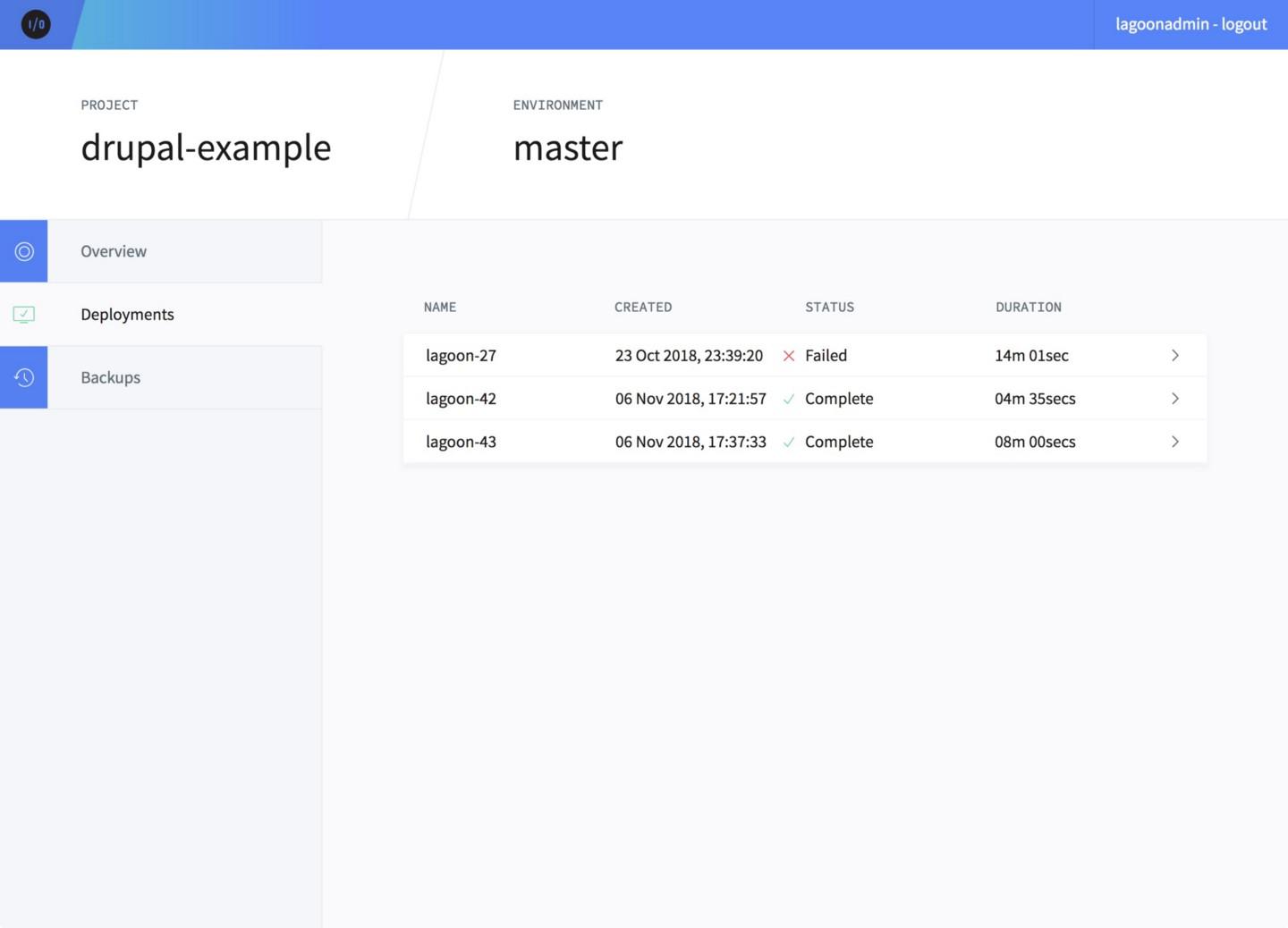 Lagoon UI
The biggest change is the arrival of the Lagoon UI. This is something we've been excited to implement for a while and we are pleased to say it is already rolling out to existing clients. Currently, the UI focuses on consuming information. You can see the number of environments you have running, each individual deployment, and who has access to everything. All of these features are available in an easy to use and attractive interface.
We are currently working on the next level of features for the UI, which will allow users to make modifications like creating and editing projects and add or remove users. Users will also be able to execute tasks such as creating backups or even synchronizing databases between environments.
We are always working to improve Lagoon, and this new UI is no exception. Feedback is important, so please let us know what you like, what you don't like, and if there are features you'd like to see in the future. If you don't have the UI yet and can't wait to try it, get in touch with us at hello@amazee.io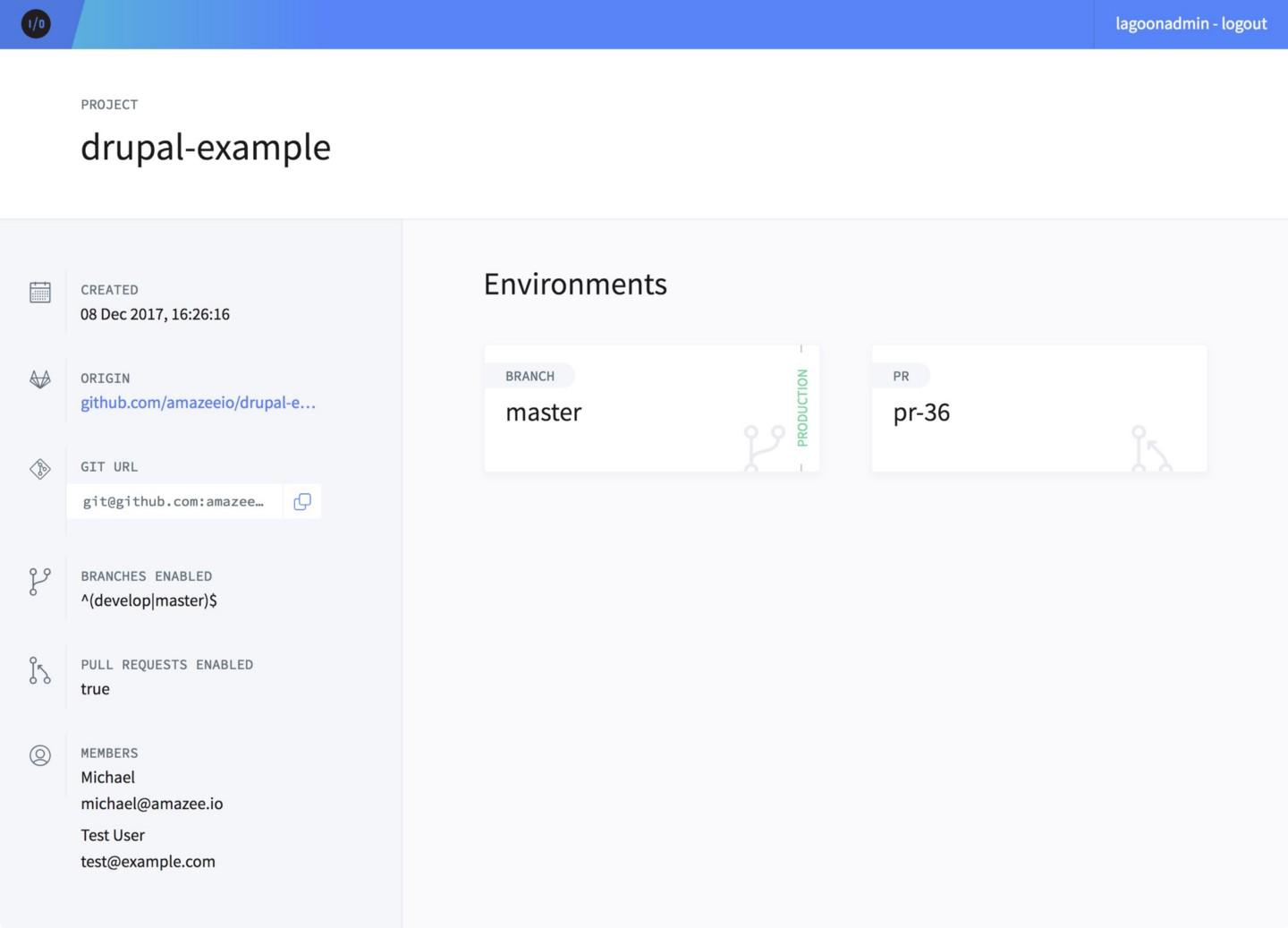 Logging System
Another new feature in Lagoon is the logging system, which is built on two other open source technologies: Elasticsearch and Kibana. We take log sharing to the next level by giving you access to the same Kibana that we have.
If you're familiar with Kibana, you know that it is a powerful tool to search and visualize your log data. We are proud to offer this as part of our commitment to transparency and in the spirit of partnering with our clients in all we do. If you want to know more about what specific logs you can find and how to make the most of that data, check out our documentation or get in touch with us today!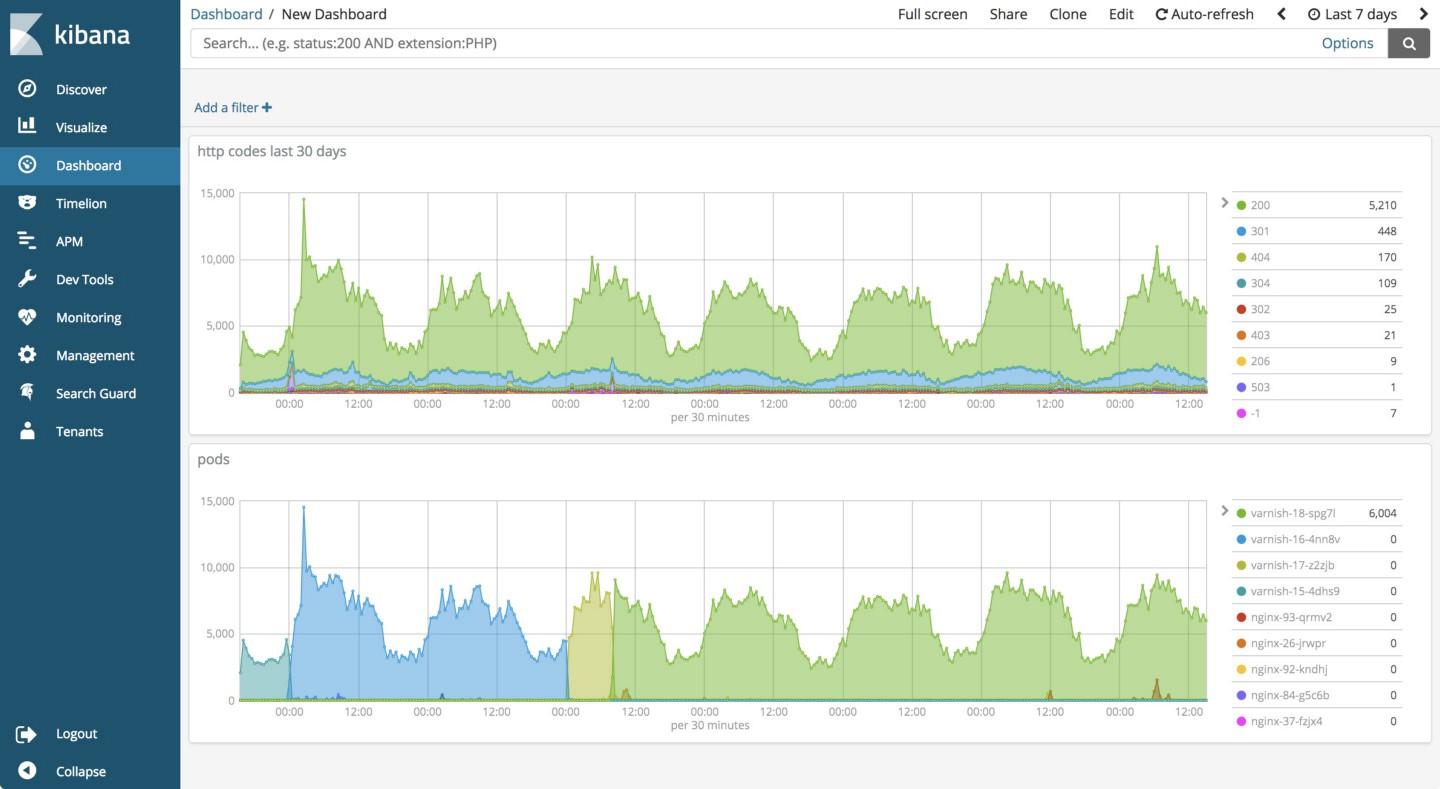 More to come
Many of these improvements and new features are part of our partnership to build and host the next generation of GovCMS, but everything we build is contributed back to the open source project so everyone can benefit.