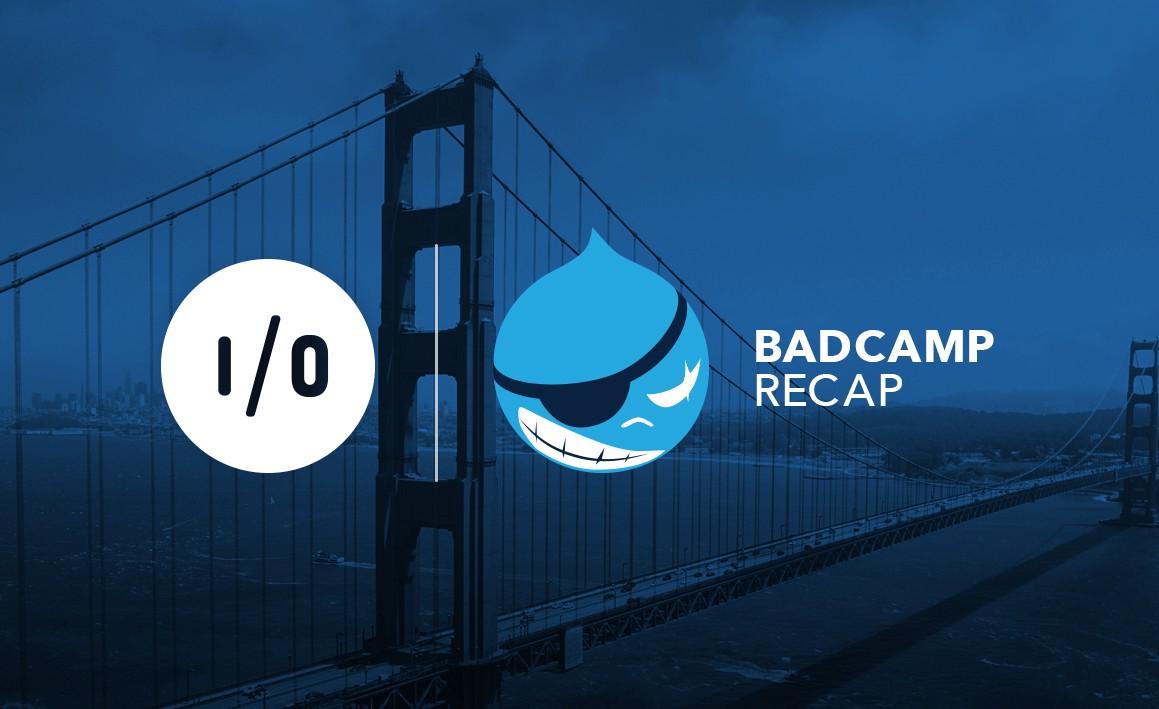 BADCamp is an annual four-day event held in Berkeley, California and led by some of the best teachers in the community that offers sessions, training classes, summits, sponsors, and social gatherings. This was my fourth year attending. The major difference from previous years was a change of venue, the Hotel Shattuck Plaza. This year's offerings, while still Drupal centered, had a lot more business and "Being Human" programming than years past.
After traveling and getting settled on Wednesday, Thursday brought the amazee.io sponsored DevOps Summit which was well attended and featured topics like performance tuning, application scaling, automated testing, continuous integration, local development, ChatOps. A highlight of the day was the Kubernetes Konversation with Michael Schmid along with ​Kevin Bridges​, ​Tess Flynn, and​ Yevgen Nikitin, and more! There were a lot of diverse opinions presented, which is to be expected because it's brand new — overall I think lots of good information was shared and hope that attendees found it helpful as they see what options Kubernetes offers now and where it can lead in the future. Michael also presented a session on how to cache decoupled sites to maximize speed.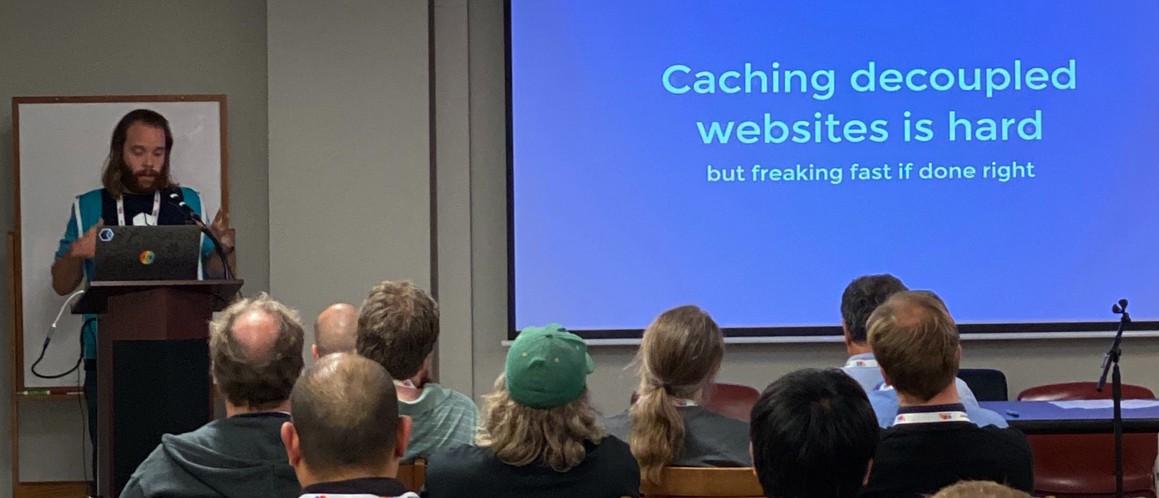 Thursday evening we had the opportunity to have some Lagoon and amazee.io themed drinks at a happy hour. It was great to get to hang out with folks from the conference outside of the usual venues. There were current and hopefully future users of Lagoon and we got to talk about future features and everything Lagoon has to offer.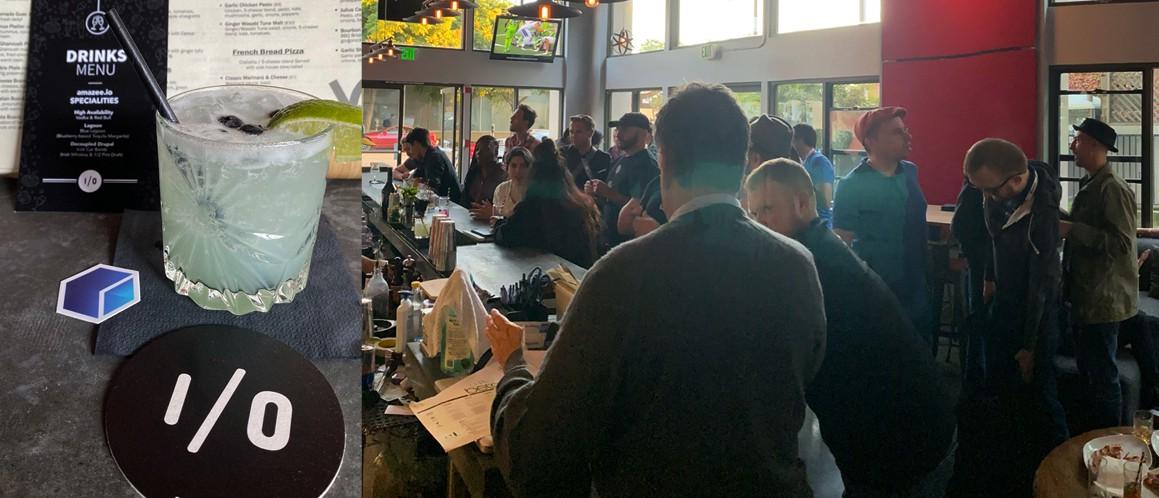 On Friday I attended a talk called The Grownups Are Not Coming It was a nice reminder to stop for a minute and laid out a decision-making process for those times when you're in unknown territory. When no one is coming to help you make a decision, there was good information about how to decide what input to consider and what to ignore.
I'm in a new-ish role as a manager and found the session How to Work Remotely and Foster a Happy, Balanced Life helpful, especially for strategies on managing on a distributed team. The session emphasized that "It is not the act of working from home that creates employee happiness; it is creating a culture that fosters remote practices to develop meaning, collaboration, and happiness."
I also attended a session on Lando, a local development environment tool that uses Docker. I have known about it but wanted to get more input and the interesting thing about this session was that it was put on by someone that's a user, not a developer. It's cool that their tool has had enough adoption that they have community members who can give sessions and spread the world.
Between sessions and social events, I got to hang out with team members, several of which I hadn't met in person before. As a distributed team we spend a lot of time together online, but it's always nice to get a chance to see each other IRL.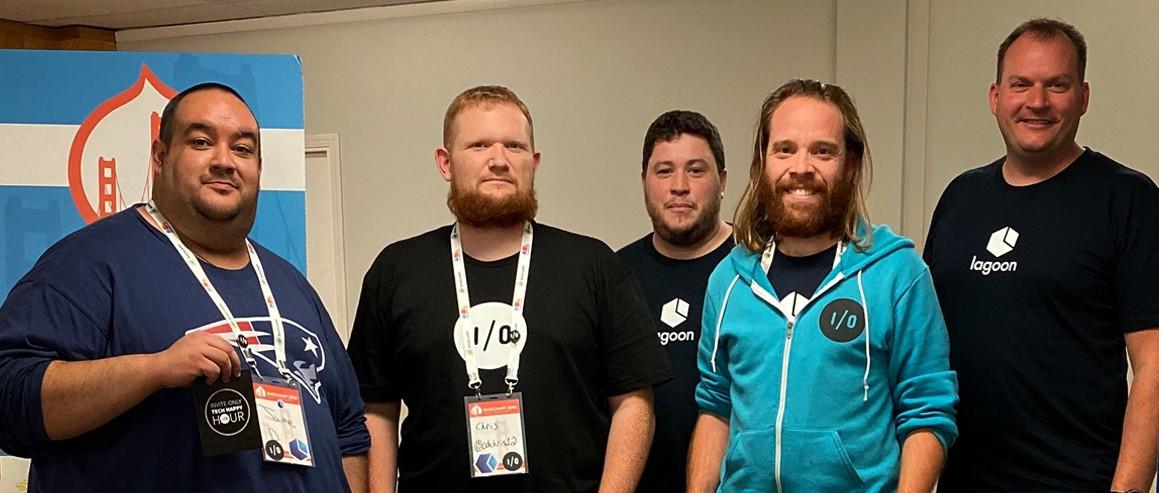 We spent some time working on a light display for DrupalCon Amsterdam. We took an addressable LED strip and hooked up to raspberry pi that talks to our logging system. It takes traffic data from a handful of sites that we're hosting on Lagoon and turns that traffic data into a lighted section with speed and color varying based on what kind of traffic it is. Check out our booth in Amsterdam in October to see the results.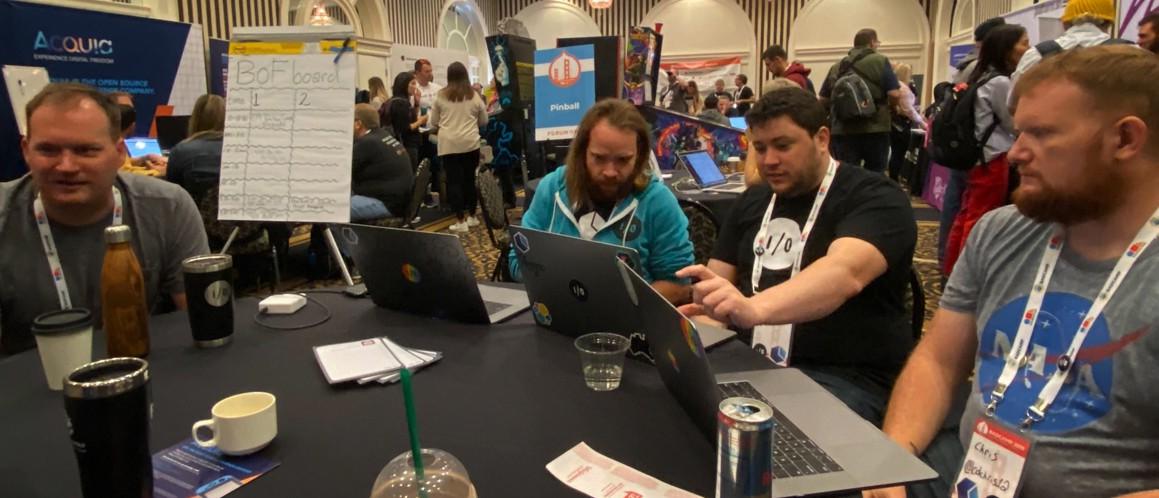 Thanks for a week of learnings, community, and great food. See you all again next year!