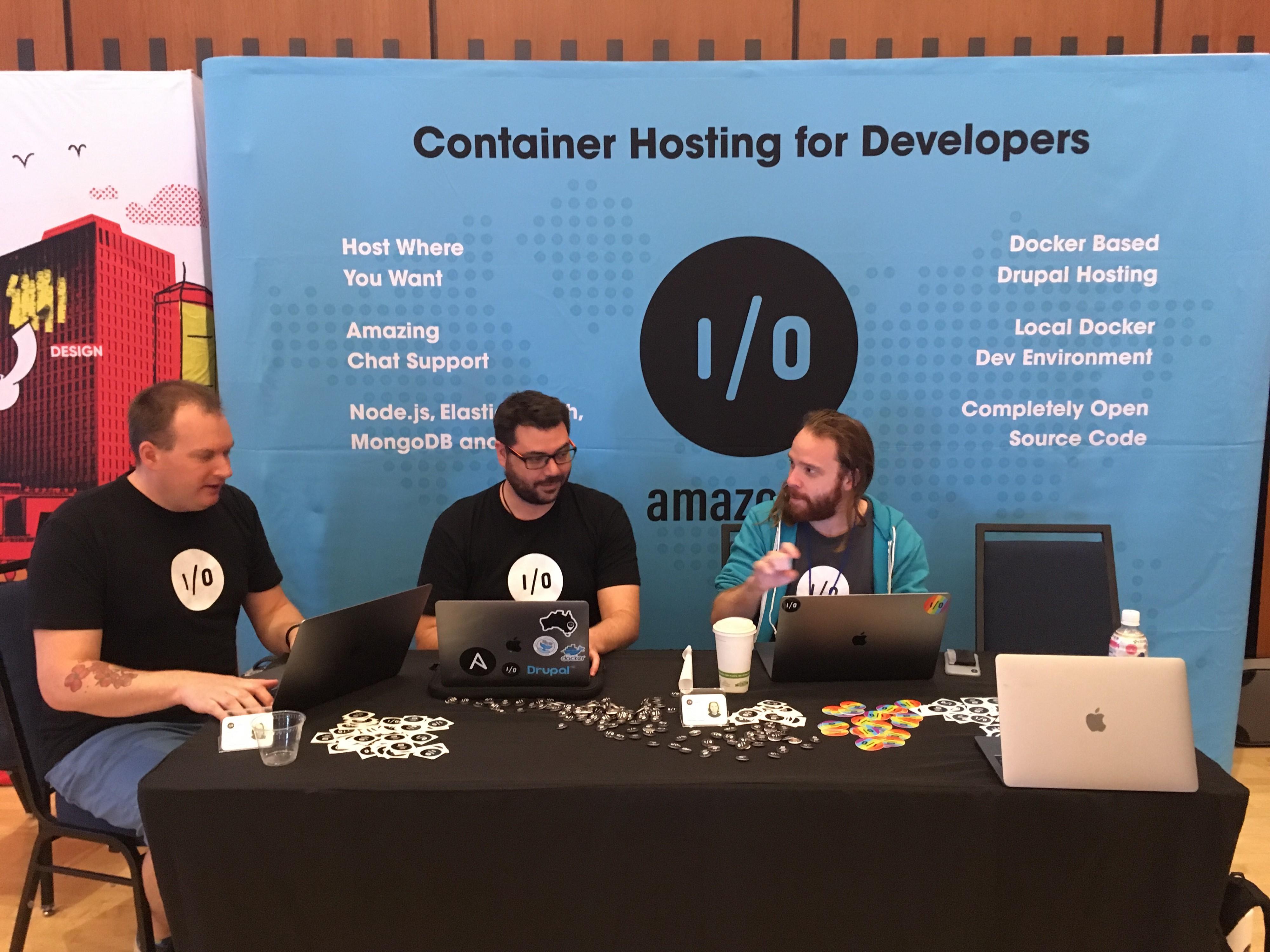 BADCamp is a special event on the Drupal calendar and it was a great opportunity to catch up with old friends, meet new people and hang out with some of the amazee.io US team.
The future is Decoupled
The biggest trend this year was the increasing popularity of decoupled Drupal and, specifically, static site generators such as Gatsby, with four different presentations on the subject.
This was really especially exciting for the amazee.io team, because we've been on the forefront of decoupled Drupal hosting and static site generators are fully supported on our platform.
DevOps
A highlight was attending the DevOps summit on Thursday where I was involved in a panel discussing running Drupal at scale. It seems that we all have experienced similar issues when deploying, updating, and generally maintaining many similar sites.
With the new GovCMS platform, we are dedicated to fixing these problems, and by leveraging a container-based approach we're able to share upstream codebases while maintaining independent testing and deployments.
This could be particularly beneficial to the Higher Education users who need to maintain a large numbers of sites and are responsible for patching when critical security advisories are released.
Lagoon
On Friday, I had to opportunity to introduce the recent work we've been doing on the new GovCMS platform — GovCMS On Lagoon, the Australian Government Move to a 100% Open Source Platform. It was great to see that most of the room had heard of the program There was a lot of interest on the implications of an open source platform and how these improvements can be leveraged by the wider community.
Saturday, our CTO Michael Schmid gave an excellent talk what goes on behind the scenes of the amazee.io platform: Best Practices: How We Run Decoupled Websites With 110 Million Hits Per Month. There were a lot of discussions within the session in support of the strategy we use in hosting highly available and scalable standard as well decoupled Drupal projects.
BADCamp featured a circus theme this year and between the pinball machines, fairy floss, and popcorn there was lots of fun energy along with the great discussions around the future of Drupal. I'd like to thank the organisers for all their hard work in running such a great event. If you ever get the chance to attend a BadCamp I highly recommend it.