Automated single-tenant SaaS product deployment on amazee.io
Get an insider's look at how Pipelyft accelerated its journey to market and saved over $70,000 by partnering with amazee.io. Hear directly from Curtis Cox, CEO of Pipelyft, along with Martin Schlögl and Bryan Gruneberg from amazee.io, as they delve into the commercial and technical collaboration that transformed Pipelyft's SaaS offering.
Watch our webinar and learn about automated single-tenant deployments, flexible billing, and why this partnership was a game-changer for Pipelyft. Don't miss this opportunity to discover the secrets to supercharging your SaaS product's go-to-market platform success!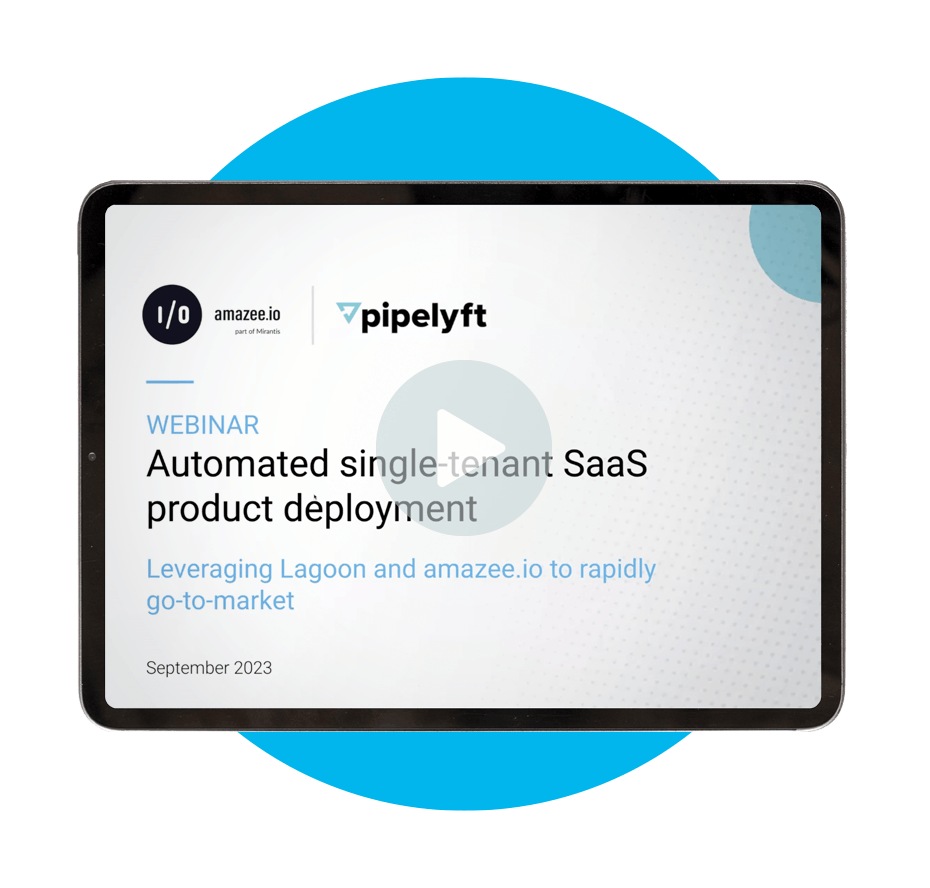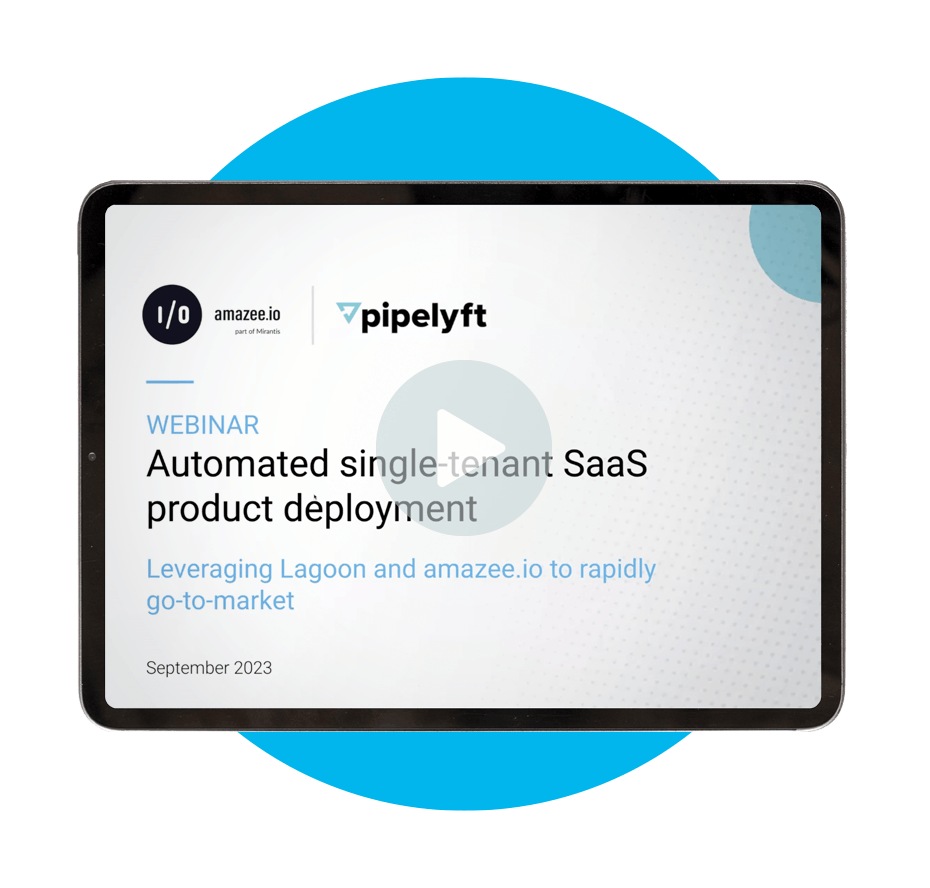 Watch the webinar to learn:
Accelerate your Time-to-Market: Discover how Pipelyft shaved off over a year from their go-to-market timeline with amazee.io's automated solutions.
Cost-Saving Strategies: Learn how Pipelyft saved over $70,000 by opting for amazee.io's "DevOps for hire" model and how you can do the same.
Data Sovereignty and Security: Understand the importance of data sovereignty in a global market and how amazee.io's multi-tenant solutions make compliance a breeze.
Flexible Billing for Startups: Gain insights into how amazee.io's flexible billing options can help startups stay lean while scaling.
Behind-the-Scenes Tech: Get an in-depth look at the technical architecture that makes this all possible directly from the architects themselves.